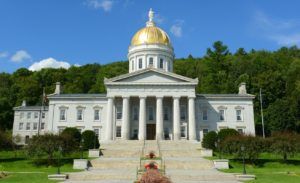 The adult-use marijuana club of the United States just grew to 11 with the addition of Vermont on Wednesday.
Gov. Phil Scott, a Republican, announced that he allowed legislation to regulate and tax cannabis sales to become law without his signature, according to a news release from the governor's office.
The news, which sets the stage for yet more growth of the U.S. cannabis industry, was hailed by the Marijuana Policy Project (MPP) as a major victory, especially considering that Vermont is only the second state in the nation to legalize adult use via the legislature and not at the ballot box. Illinois did so in 2019.
Read the full article at mjdailybiz.com